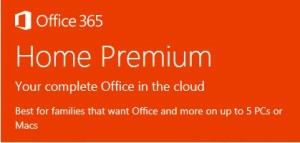 Microsoft Office is still the standard for word processing, spreadsheets, and presentations. Many people will argue that there are better application alternatives than these products and to some extent that may be true, but if you have a need to share files in an office environment, Microsoft Office is the place you need to be.
Cross platform users know this because Office is available, in one version or the other, for both Windows and Mac operating systems. For the most part, Office files are interchangeable between platforms as long as you run the current version of the product. But Microsoft see the future of it's cash cow applications a little different that we have looked at it in the past. Microsoft wants to lease you your office.
Microsoft's latest release of office is called Office 365. Office 365 includes the familiar Office applications such as Word, Excel, and PowerPoint with many new features that help you create, communicate and work even more efficiently from virtually anywhere. In addition to updating the traditional Office suites, we've developed brand new subscription versions of Office for home and school, specifically designed for the way you use Office today. Each of these subscriptions include the latest versions of Office applications like Word, Excel and PowerPoint, for PC or Mac plus offerings such as Skype world minutes and online storage with SkyDrive. This new version of office is a subscription service rather than an outright purchase. Microsoft still allow you to purchase your copy of Office if you like but the pricing of Office 365, particularly if you have more than one machine in the family makes it a much better deal in the long term.
For example, a year of Office 365 costs a home user just $99. For that cost, they can load office on 5 PC's or Macs. If you purchase the lowest version of office for Mac or PC, it costs $139 for just one machine. But for the yearly fee, you get more than just 5 copies of office.
Subscribers will also receive future rights to version upgrades as well as per-use rights

across multiple PCs or Macs and select mobile devices . The Office applications you can use across PCs, Macs and other devices varies by platform just as they do for the purchased versions. If you have an active Office 365 Home Premium subscription, and available installs, you can install Office applications including Word, Excel, PowerPoint and Outlook on your Mac. And you can load Office on your PC that includes Word, Excel, PowerPoint, Access, Publisher,and Outlook. Not only that, you can load it on a total of 5 machines.
Current Office application versions for Office 365 are Office 2013 for Windows and Office 2011 for Mac. Customers with an active subscription will be entitled to the newest versions when available.
Each active Office 365 Home Premium subscription is also entitled to 60 Skype world minutes per month, which can be used to make Skype calls to phones in over 60 countries /regions and 20gb of space on Microsoft Skydrive, their cloud based dropbox alternative.
[stextbox id="info" caption="Does It Make Sense for Me?" color="000000″ ccolor="ffffff" bgcolor="e3e3e3″ cbgcolor="000000″ bcolor="b7b7b7″]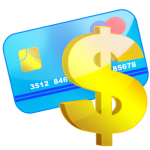 Let's say you have one Mac and two PC's. On one of the PC's you need Office Professional for Access.
Office Professional – $399
Office Home – $139
Office Mac – $139
Total investment in Office – $677
If there are new office versions every three years –the trend recently– in three you will have invested $677 by purchasing Office. But in year 4, when the versions update, you invest another $677 to stay up to date. For that same $677 you can stay completely up to date with Office 365 for those three years for just $297![/stextbox]
You don't have to use a spreadsheet to realize that if you want to keep up to date with Office, and you have more than a couple machines in your household, $99 per year becomes a bargain very fast. Many people will balk at the thought of leasing this software but it you take a few minutes to chart your needs versus what the costs will be, you mat just find out that Office 365 is a real deal for your family.  Read more about Office 365 on Microsoft's Website.