Perhaps one day we'll all be at the point where we no longer need to depend upon printed documents. That day make come along soon but it certainly isn't today.  I'm often asked what kind of a printer should I have to use with my computer. That depends a lot on what you intend to use the printer for.  There are a number printer categories available today on the market. Each one depends a little bit on what you intend to use the printer for as its primary use. I'm going to cover some things to look for in a printer regardless of type of printer you want.
First off let's talk about some things it's very important to look for printer regardless of which category you are interested in.
Network Connections
Regardless of what type you choose, it needs to be network compatible. That typically means either a Wi-Fi connection on the printer or at least an Ethernet cable connection.  Wi-Fi connected printers are very handy because you can put them literally any place you need them. Ethernet connected printers are often more stable to be able to keep connected.  If your printer is going to be located close to an Ethernet port, always use the Ethernet connection. If not, Wi-Fi will have to do.  Even if you intend on plugging the USB cable into the printer from your computer, look for a printer that contains networking. Things change and it's very easy to move the printer if it's network compatible. If it's not compatible with network connections it's almost impossible to move easily and without additional cost.  Have a networking on a printer is usually a very small additional cost.
 AirPrint
If you own any type of an Apple iOS device, having a printer that supports airplay is a great idea. AirPrint gives you the ability to be able to print from your iOS device directly to the printer. The printer needs to be connected on your network but other than that it's all automatic.
Color vs Black and White
If your main printing needs to print business documents choosing a black-and-white only printer will save you money. Black-and-white only printers today are typically laser printers. Toner cartridges are less expensive per print than the liquid inkjet cartridges.  Color printers on the other hand are available in either inkjet or toner-based laser varieties.  Laser color printers will typically be less expensive if you print a lot of color pages. But laser color printers are typically only used for business color documents. If color matching, or photography printing is important to you you probably need to go with inkjet.
 Separate Color Ink Cartridges
Some color printers have three colors that are all included in the same ink cartridge. Purchasing color ink this way means that if any one color runs out you'll need to replace the entire cartridge. I highly recommend if you're looking for a color printer to find one that uses separate color ink cartridges for each color. These printers typically cost a little bit more upfront, but you will end up paying less in ink down the line.
Photo Printers
It's generally acknowledged that for printing photographs, the more colors the printer supports the better off the print will be. I typically recommend looking at a printer that has independent ink cartridges of multiple colors if I want to print photographs. The more colors the better.
 Printer Types
Now that we've covered some of these general areas of things to look for, let's look in a little bit more detail a different printer types.  As I said above, today's printers come in typically either laser or inkjet style.  Laser printers used toner and inkjet printers use liquid ink.  Each of these different printer types come in many different styles.  Printers today can be available in a printer only variety, or what's typically call an all-in-one device.  All in one devices usually combine a printer and copier and a scanner.  Sometimes they also include a fax machine but this is not always the case so if a fax machine is important make sure that you find a printer that includes that is a feature.
Most consumer printers today are available as all-in-one devices.  People typically want to have a single device that can do all of these referral functions for them.  This method often saves money and gives you the ability to be able to do these things that are not often done without having to have a special device to do them.  Today, scanning is not used as often as it had been in the past.  More and more documents are available in digital format and as a result of having to scan in a paper copy is not used.  Some of these consumer all-in-one devices have the ability to scan photographs very well also.  If that's important to you be sure to look for a scanner that can handle a high enough resolution to ensure your photos are captured with high fidelity.
There are many different brands of printers available on the market today and I am often asked which type or brand is best.  I think I can say that I've seen good printers from nearly every manufacturer and I've seen bad printers from nearly every manufacture too.  If you make your printer selection based upon the functions you want to perform, most manufactures printers will do a fairly good job.
I will say, if you're looking to print higher-quality photographs. I would recommend looking at an Epson printer or Canon printer.  Both of these manufactures doing much better job of color matching than other companies.
With all that said, here are couple of my favorite printers on the market today.
Brother® MFC-J4510DW Inkjet Color All-in-One Printer
I recommend this printer as a general work horse home printer.  It has a ton of features and it doesn't cost a fortune.  It is also one of the only printers on the market it prints the paper sideways.  This makes it possible to print up to 11 x 17 sizes with ease.  The color on this device is good but not the best but for general printing this is a good one.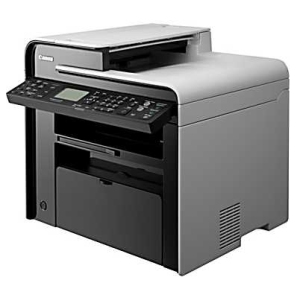 Canon® imageCLASS® MF4880dw Mono Laser Multifunction Printer
I really like the Canon ImageCLASS printers for black and white only printing.  This one is a multifunction laser device that is quite fast and has great quality.  If your primarily print documents for business, you can't beet the quality of a good laser printer.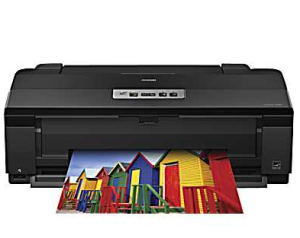 Epson® Artisan® 1430 Wide-Format Printer
This is a color wide format printer that produces great photo quality images.  It is only a printer (as most higher end photo printers are) but it makes up for features in the great quality you get for photos.
There are many great printers on the market today.  I usually till people to take a look at the weekly ads from Staples and Best Buy and see what's on sale. Just because of printers she doesn't make it great, but very often great printers are sold at a discount price through these ads on Sunday.
Hopefully this gives you a few ideas of what to look for in a new printer. Printers are not things we need to buy too often, because they typically last longer than the computers that we used to print from.  But when the time comes, be sure to get the features are your really interested in.