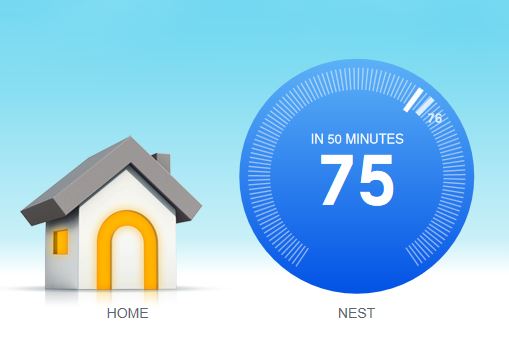 For the last 15 years, I have had a controllable setback thermostat in my home.  When we first moved in, I created a program for it.  As the season changes, I would reset the program.  Unfortunately, I would forget to adjust it sometimes and leave it setup for the wrong season.  Then I would manually adjust it to the temperature I needed and try to remember to set the program back on later.  I did not do a very good job of remembering and after the first 6 or 8 months, I ended up leaving it set on a specific temperature and forgetting about it.  That definitely was no way to save energy!
When I first read about the Nest thermostat it intrigued me.  A computer controlled thermostat that I could adjust from anywhere sounded like something I would actually use.  Not only that but if the device actually learns my habits, it could be even better at anticipating my needs.  If a Nest thermostat could learns my schedule, program itself,  and can be controlled from my phone it would be awesome. Not only that, but if teaching it well could let Nest lower my heating and cooling bills up to 20% it would pay for itself.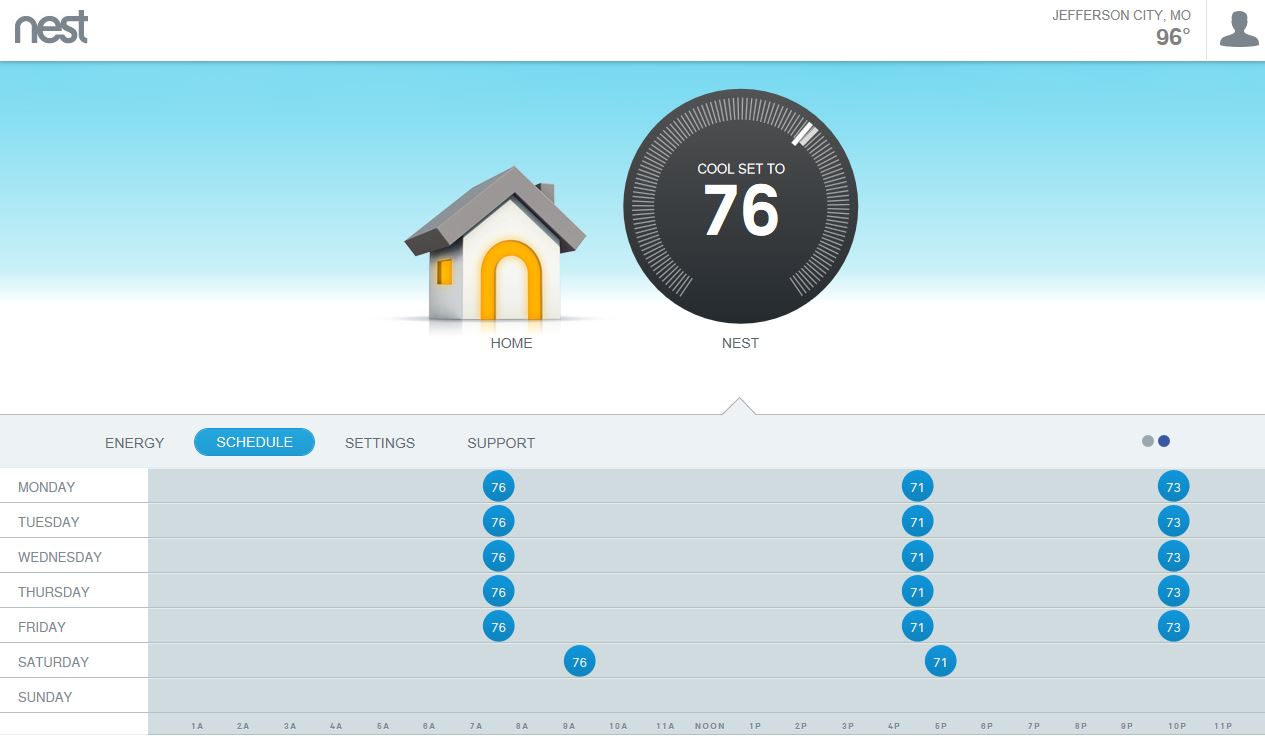 I looked into the Nest and checked out my system at home only to find out that the first generation Nest could not control my Heat Pump system.  I was absolutely thrilled when Nest introduced it's more advanced system that met my needs.  I ordered one immediately.  If you're comfortable installing a light fixture, you can install Nest yourself. Three out of four people install Nest in 30 minutes or less.  You can also buy our Nest Concierge installation service from nest.com or call 855-4MY-NEST for more info.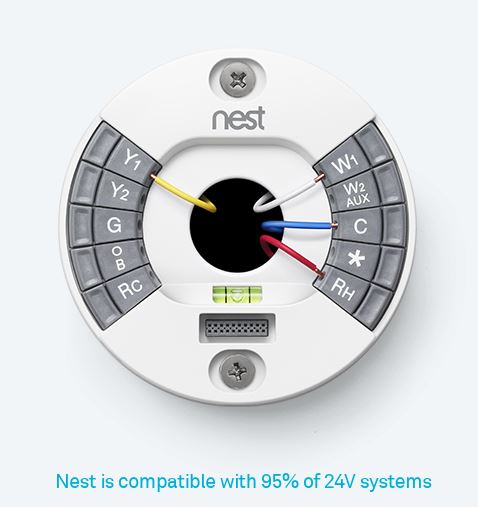 First, you answer a few basic questions during the install, connect it to your home WiFi, and after that, Nest will optimize itself for your system and start learning from your temperature changes.
Nest knows one size doesn't fit all. So you tell Nest what system you have and System Match will turn on specific features to keep you comfortable and help you save.  My system is a Heat pump so nest knows
After you connect Nest to Wi-Fi you can access it from your smartphone, tablet or laptop. Changing the temperature or schedule remotely is just like making a change directly on your thermostat. So when you turn up the temperature on your phone it'll affect Nest's learning and schedule, and that info will show up on your Nest at home. You can even set features such as Early-On to get the temperature you want when you want it. If your schedule says 72ºF at 6am, Early-On will start heating or cooling early so it'll be
Filters are incredibly important for systems that blow air out of vents. A clogged filter can increase your bill by 5%. Unlike other thermostats that just alert you once a year or once a month to change the filter, Nest's Filter Reminders are based on how many hours you've used heat or AC. That means they'll only
One of the really innovative features is called Sunblock.  Sunblock senses when Nest is in direct sunlight and automatically adjusts so Nest reads and sets the correct temperature. It uses Nest's built-in light sensor to track the sun's patterns and temperature sensors to detect—and adapt to—heat spikes from the sun. Sunblock is enabled by default in every Nest thermostat, and will turn on after at least one day of Nest being in direct sunlight.
If you live in an excessively humid area (Mid Missouri Summers) and don't have a dehumidifier, you already know the only way to control humidity – and the mold that comes with it—is with the air conditioner. With Cool to Dry, Nest uses its humidity sensor to detect when humidity reaches potentially unhealthy levels. Then it automatically turns on the air conditioner when needed—for as long as its needed—to help keep your home dry.
The Nest Mobile app works on all iPhone, iPad, and Android tablets, including Nexus 7 and Kindle Fire. You can also log on to your nest from the Web and make changes to your unit or review your energy use.
The thermostat on the wall is absolutely beautiful.  For the first time, I have a thermostat that I can understand what my energy use is and stay comfortable in the process.  Nest can't control the weather (yet), but with all it's features it can help make this a better, cooler, more comfortable summer. And you could even begin to save money in the process.