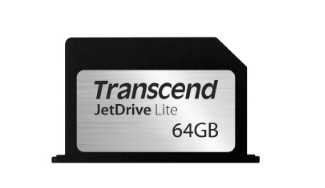 Transcend's JetDrive Lite 330 Expansion Card gives you the chance to instantly boost the total available capacity of your MacBook Pro system without the need to upgrade to a larger capacity SSD.
With their substantial amount of storage space, Transcend's JetDrive Lite 330 expansion cards provide plenty of space for professional-quality photos and videos as well as a large music collection. Each 64GB card for instance, can store over 31,000 high-resolution photos, 16,000 mp3 songs, 16 hours of Full HD quality video, or seemingly limitless number of documents.
When inserted into the SD card slot of a MacBook Pro 13″ Retina Display, the low-profile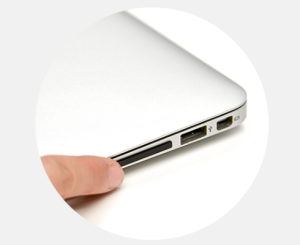 JetDrive Lite 330 won't stick out like a normal SD card and can even be left in place for on the go storage. What's more, the JetDrive Lite 330 makes fast and efficient file transfer possible with incredible transfer speeds of up to 95MB/s read and 60MB/s write.
Thats the great part. It's unbelievably fast. I installed the beta for the Yosemite operating system on the drive and it's nearly as fast to me as running from a internal SSD drive.  I really love the way if it's flush in the SD slot.
For just $40, I'm able to get 64 GB of pretty darn fast SSD space for my MacBook Pro. It's a great way to safely try out a new operating system. You got a love that.