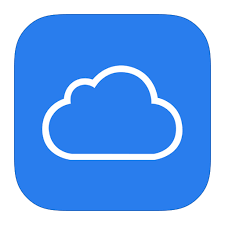 I believe I finally figured out why some people have so much difficulty with their Apple ID for iCloud passwords. And believe it or not I don't think it's truly their fault.
So here's a common scenario I see with people who use iCloud for sending mail. Out of the blue, you try to send an email on your iOS device or even your computer and you get the message that your user ID or password is incorrect. It typically seems kind of odd to you because you may have just sent an email a few seconds before without any difficulty. So what's a person to do?
All too often people go into their iCloud settings and try to change their password by reentering it. But unfortunately this is the wrong thing to do.
One thing that Apple needs to get a handle on is why iCloud seemingly goes off-line over and over again day after day for short periods of time. I see this myself almost on a daily basis. I tried to send an email and get that dreaded your password is wrong message. But what the message really should say is iCloud is off-line again. Rather than going and trying to change the password,  if you just leave the message in the outbox and trust that eventually when Apple gets iCloud working, probably within the next few seconds that email message will get sent.
What I see happening is people go in to try to change their password and either get it wrong or it still doesn't work and then resort to trying to reset their password time after time. The whole process of resetting your password in iCloud is not without trouble also. Many times you ask it to send you an email to do the reset and the email never comes through or the email gets caught in a junk mail filter.
The right thing to do during the short iCloud glitches is to just chill out and leave the message alone. When you start down the path of trying to reset your password and you do it very often you typically get things messed up. Either the password reset didn't take or you've changed it so many times and added to your normal password so many times you can't get it right again.
So here's my recommendation to those people but text me and tell me their iCloud password is wrong again. Take a chill, have a cup of coffee, or a stronger drink if you feel the need, and wait for at least 30 minutes before you try to do a reset on your password.
If you want to speed up things many times you can go into the outbox open up that email that you tried to send and press send again. Yes, you shouldn't have to do that but again iCloud mail doesn't seem to be perfect and trying to fight the iCloud password game typically ends up as a losing proposition.