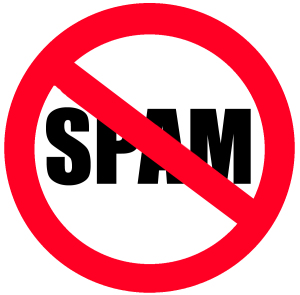 You don't get any junk mail do you? Well I sure do. Each mail account that you have deals of junk mail a little differently. You can collect junk, spam, or just a long waste of your time, it all ends up the same, you want to get rid of it.
One of the primary addresses I use is an iCloud account and here is what Apple says about dealing with junk mail in iCloud.
iCloud automatic junk mail filtering
To minimize junk mail, iCloud uses techniques such as trend analysis, dynamic lists, and content filtering to automatically detect and block junk mail before it reaches your Inbox. However, no strategy for managing junk mail is 100% effective, so some junk mail may still reach your Inbox. The information below may help you reduce the amount of junk mail that you receive.
If you think a message may be junk mail, don't open it
Sometimes the seemingly innocent act of opening a questionable email can alert spammers that their message was received and opened at an active email account. This can encourage more junk mail. To avoid this, you can delete any messages that look like junk mail before you view them.
You can also use the Mail app to mark messages as junk so that later messages from the same sender are automatically marked as junk:
In iOS 7 or later, open the message, tap the flag icon at the bottom, then tap "Move to Junk".
In OS X, select the message and click the Junk (thumbs down) icon in the Mail toolbar.
At iCloud.com, select the message, then click the flag icon and choose "Move to Junk". Or just drag the message to the Junk folder in the sidebar.
Spammers can use the email image-loading feature to determine whether your email account is active. Here's how to keep images from loading automatically:
In OS X Mail, choose Mail > Preferences. In the Viewing tab, deselect "Display remote images in HTML messages".
In iCloud Mail, choose Preferences from the Action (gear) pop-up menu in the sidebar. In the General tab, deselect "Load images in HTML messages".
So those are the basics, but Apple has many other ideas that can assist you in dealing with junk mail problems in your iCloud account. Take a look at their support document for more information.