Have you ever really messed up your chrome bookmarks on your mac and wanted to restore them from your Time Machine Backup?  Here are the steps to accomplish it.
1) Your Time Machine backup drive needs to be plugged in.
2) Start off by closing all the windows better open on your computer so that you're only looking at the desktop.
3) From a finder, select the go menu and choose go to folder:  Enter this in the box that has opened:
~/Library/Application Support/Google/Chrome/Default/

4) Single click on the file in the window named Bookmarks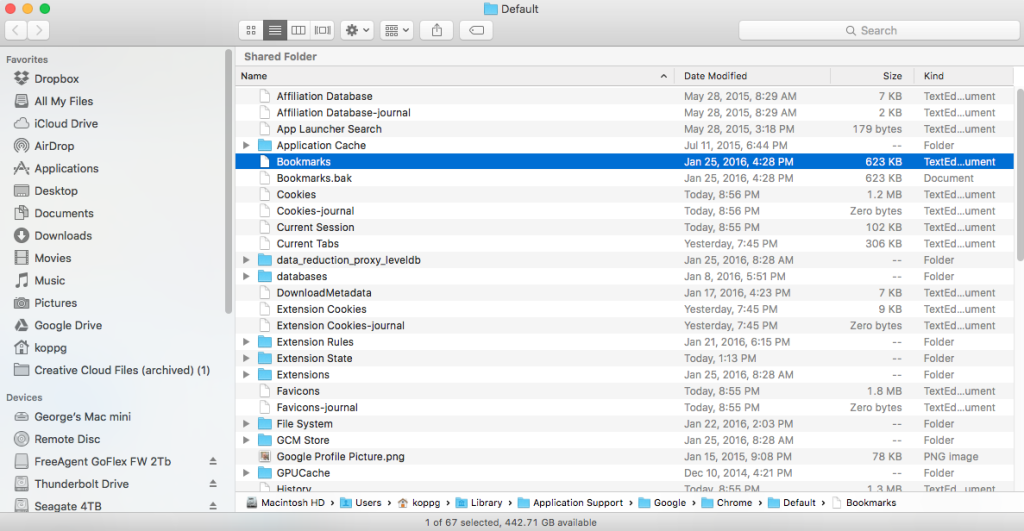 5) Now you should have one single finder window open. Next you're going to want to go to the Time Machine icon. It may be in your dock or it is in the applications folder. Double-click on it to run it

6) On the right, Select a date that is before the date you deleted the bookmarks.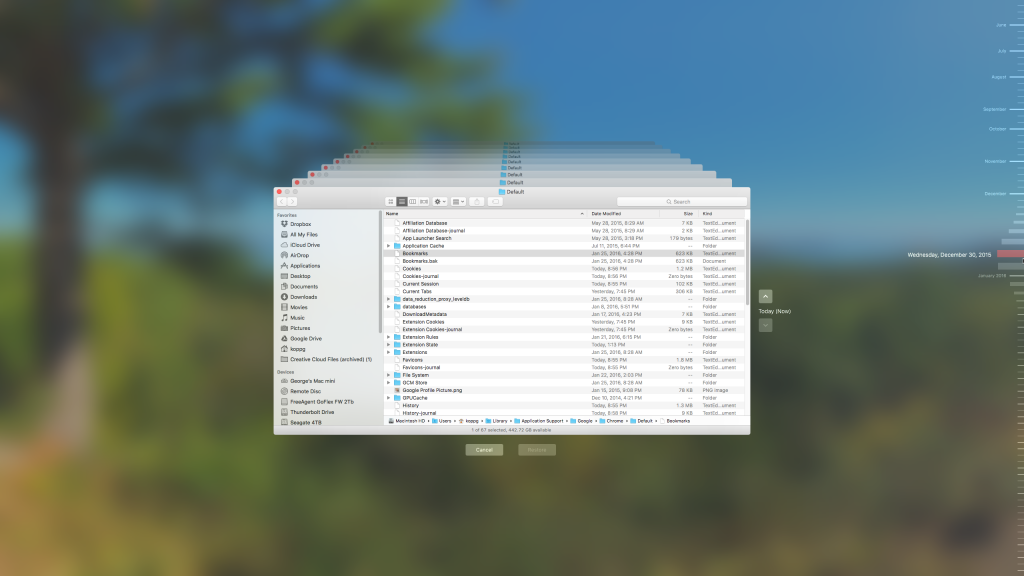 7) Once you have selected the date on the right, click the restore button.
8) When it asks if it can replace the one you have now, tell it that is OK.
That should restore the bookmarks to that date.  Run Chrome and check if the folder is back.
The above steps should also be similar to restore any file you need from the Time Machine backup.