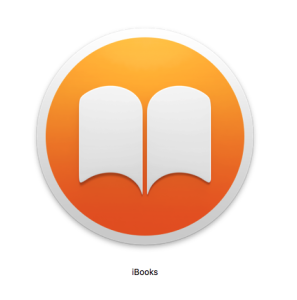 In the last update of MacOS and iOS, Apple quietly added a huge new feature to iBooks.  iBooks has been a great way to store PDF documents on your Mac and on iOS devices to be able to reference them when you have the need.  One feature lacking has been the ability to store these PDF's and have them sync with all your iOS and MacOS devices.  In the latest version updates there was the following update statement:
"Adds the ability for iBooks to store PDFs in iCloud, making them available across all your devices"
Finally, your PDF files transfer to iCloud and can be installed on other devices you own.  Unfortunately, Apple really did not talk about how this works.  In both the MacOS and iOS, a dialog box asked if I wanted my iBooks PDF's stored in iCloud.  Upon agreeing, the PDF documents began to sync….slowly….
Apples help on iBooks added this section to describe these new features:
Sync and save PDFs
The first time that you open iBooks after you update to iOS 9.3 or OS X 10.11.4, you'll be prompted to use iCloud. Learn more about syncing your books and PDFs using iCloud.
You can also add PDFs to your iTunes library on your computer by dragging and dropping the PDF into your iTunes Book library. The files will appear when you are preparing your device to sync. If you're using OS X Mavericks or later, drag and drop your PDFs into your iBooks library using iBooks for Mac. All PDF or iBook files in your iBooks library are available to sync to your iOS device via iTunes.
To sync a PDF from your computer to iBooks on your iPhone, iPad, or iPod touch:
Select your iOS device. (Learn how to sync your data with iTunes.)
Under Settings, click Books.
Select Sync Books.
If iTunes is set to sync only selected books, make sure that there's a check in the checkbox next to the PDF you want to sync.
Click Sync.

You can also use iTunes to back up your PDF files. To transfer PDFs to your computer and back them up, transfer purchases from your iOS device to your computer. These files are not in an iTunes Backup. Learn more about what's contained in iTunes and iCloud backups.
But there are still a few questions:
Where in iCloud are they stored?
How much space is allocated to iBooks
Can I remove a book from any single device without deleting it?
I have searched the web extensively and no one is answering these questions so stay tuned to see if someone steps up and addresses the particulars of this new application feature.