Having a bad day today?  Well it could be a lot worse.  What it you were surfing the web on Facebook and suddenly saw this?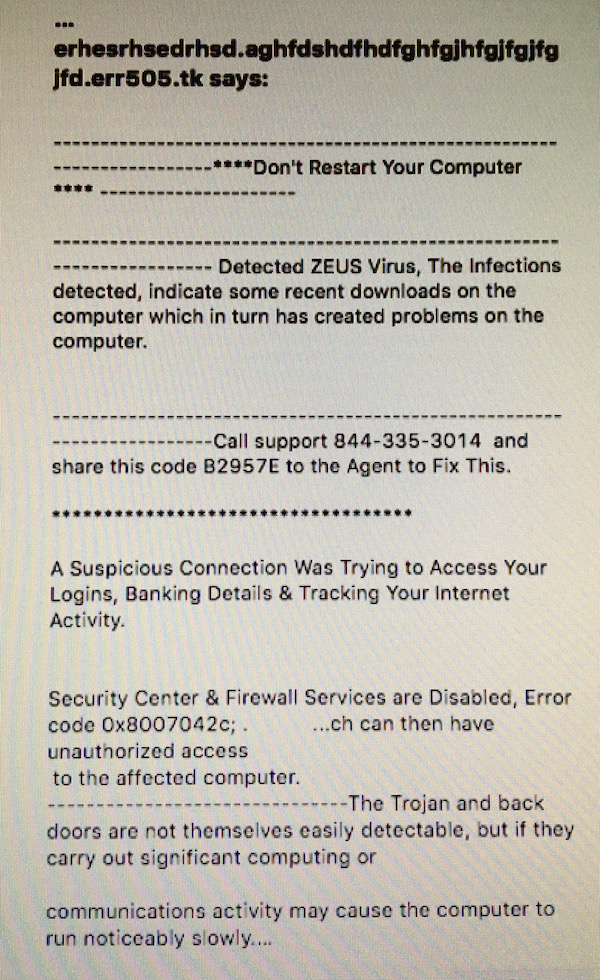 Many people have seen messages such as this, particularly by clicking a link on Facebook.  Don't fall for this scam.  The real infection here is to get you to call the phone number, let them connect to your computer to "Fix" it, and then have them install real spyware.  Then they show you how the machine is "infected" and tell you they can fix it for $190 only to steel your credit card info and make charges to your card.
Don't make an errant click into a terrible mistake.  Force quit your browser to get rid of the message and ignore it. NEVER call a phone number for a computer problem that pops up on your screen and NEVER let someone you do not know make a connection remotely to your PC or Mac.
This can happen anywhere on the web but lately, many people see this from clicking a link from Facebook.